Unauthorised absences cost businesses every year, but the good news is, according to the CIPD, the rates of absences are going down. They report that each employee takes an average of 5.8 days off a year – that's 1.5%, costing about £472 of lost work per employee (given a median salary of £31,461 a year).
Given the cost of unauthorised absences for employers, it's reasonable to wonder what you can do about those absences, both before they happen, and when they do – and especially when those absences aren't authorised by you. In this week's post, we will discuss unauthorised absences, and what steps you can take to prevent them.
When we discuss unauthorised absences, we aren't referring to
Maternity, paternity, or adoption leave;
Sickness absences that follow the correct reporting policies and are legitimate;
Annual leave;
Compassionate leave;
Unpaid leave;
Career Breaks;
Authorised breaks for study and training, or;
Public duties, like jury duty.
These types of work absences require clearing with a manager, even if they can come somewhat unexpectedly. No; the kinds of absences we're referring to are times when your employee does not turn up to work, does not contact to provide a reason why, and did not notify anyone of the absences prior. This can be incredibly frustrating and costly, as workloads need to be shuffled and time needs to be spent on trying to find out where your employee is on top of the lost cost of their work.
1. Ensure your expectations are set out clearly
When onboarding a new employee, said employee should be provided with an employee handbook which sets out all the policies and procedures that will be followed over the course of their employee journey. A section here about unauthorised absences and disciplinary procedures in general can save you a massive headache later on.
Codifying exactly what will happen when an employee is absent without authorisation, what will lead to escalation, and when exactly you would expect the absences to be grounds for dismissal can help your employee know exactly when their behaviour is unacceptable. It can also help you if and when it comes to facing allegations of unfair dismissal, which is a real risk when it comes to dealing with absenteeism. But, if you have procedures in place, the employee is aware of them, and you follow them, there would be less grounds for an employee launching those allegations.
Unauthorised absences are generally counted as misconduct. Misconduct is not a fireable offense by itself, but it may become gross misconduct if coupled with a case of insubordination (for example, being denied leave and then taking the time off anyway), which is. Employers therefore need to tread carefully, as employees that have worked for over two years could bring your company into a case of unfair dismissal.
Does your company codify it's expectations in regards to discipline and absence? HR and You Ltd can provide you with handbooks which contain the relevant procedures free as part of a retained package, or a template version can be found in our document e-commerce portal.
2. Attempt to establish contact quickly
The first thing to do is to attempt to establish contact with your employee. This can include email or phone communication, or a mix of both.
In theory, if an employee is ill or going to otherwise be absent, it is their responsibility to contact you. However, everyone has had the experience of being so ill that waking up, dismissing the alarm, and falling straight back to sleep happens by sheer accident. Or in the midst of a family emergency, like a child needing to go to the hospital, it can slip an employee's mind because they're too busy worrying about their child's health.
Or they themselves might be hurt or incapacitated, or unable to initiate communication by themselves. Life is complicated, disasters happen, and employees that do not explain their absence by themselves may not have malicious intent at all – even if your gut instinct response is to believe it so.
It may be annoying, but on your first attempts to communicate with an employee, give them the benefit of the doubt. If this is a reoccurring problem, then it can be more understandable to be less forgiving and frustrated – but for employees with no history of unexplained absences, things outside their control can happen. The last thing that can be helpful in any of the above circumstances is an employer going in, guns blazing, and it can just hurt employer-employee relations to do so.
3. Keep Records of Attempted Contact
Keep track of all the details regarding how and when you attempted to contact an employee. This can include keeping detailed records of phone calls, such as the number, assumed owner of the number, time and date of the attempted contact (if you can get records of these calls from a trusted third party, such as your line provider, even better). If your phone system can record calls, do so. Sign emails with a read-receipts and archive them (and any read-receipt notifications) in case they're required later. And any letters sent should also be sent via recorded post, so you can prove that the letter ended up in the hands of the employee in question.
The reason for this is, ultimately, litigation. If an employee files for unfair dismissal and tries to claim the employer didn't attempt to make contact with them, you will have irrefutable evidence that an attempt at contact was made, in the form of the paper-trail you kept in the process.
4. Contact Emergency Contacts if you Fail
The next port of call for trying to contact employees should be their nominated emergency contacts. As before, document your attempts at contact, and simply enquire if they could get in contact with the employee and get them to get in touch with you to explain their reasons for missing work. Ideally, the first emergency contact should be enough, but if you cannot contact them, contact the second.
If you cannot get in contact with the employee or any of their emergency contacts, or their emergency contacts can't contact them, then you may wish to start escalating. The first place to start could be a home visit – attending the house of your employee to check on their welfare. If you continue to fail to contact them, it's time to get someone else involved; employers have a duty of care towards their employees, and this may extend to trying to contact the authorities if you suspect your employee may be absent because they are hurt, missing, or otherwise in danger.
5. Conduct Back-To-Work Interviews.
You know what people don't like having to do after doing something they shouldn't have? Explaining themselves!
As we will explain below, there are other equally important reasons a back-to-work interview might need to take place – sometimes a genuine investigation into their absences might be required. However, there is another excellent reason to conduct back-to-work interviews, and that's dissuading employees who decide to take unauthorised absences. No-one wants to have to attempt to explain their behaviour to someone who may decide it warrants further action.
This might be the end of the line – a back-to-work interview and a warning about their behaviour. However, there could be more to the issue.
6. Keep your cool and follow your handbook policies.
Typically, for cases of unauthorised absences, a warning is sufficient enough a punishment. However, what if this is the employee's third absence? Fifth? Seventh? When is it appropriate to fire an employee for repeated absences?
This is where you require a solid disciplinary procedure in place.
Disciplinary procedures should be found in the employee handbook, and we have another post coming very soon to discuss them, but in short; for the first absence, a warning should suffice. For further incidences of unauthorised absences, you might want to begin escalating, from verbal warnings, to written warnings, to final written warnings, and only then to dismissals.
Remember; unauthorised absences are not, on their own, gross misconduct, and dismissals based upon them can be brought to tribunal as unfair unless you as a company can present overwhelming evidence that a), the employee had a long history of taking unauthorised absences, or b), the absence is coupled with other misconduct like insubordination.
7. Be sympathetic and investigate all possible causes – even ones you don't like to hear.
No director or manager wants to hear that an employee's absenteeism may have a root cause in their company, coworkers, or their work, but none-the-less, they may be avoiding work for a plethora of perfectly valid reasons.
Harassment and bullying could be one such reason – though harassment based upon a protected characteristic like sex, gender, race, sexual orientation or disabilities is illegal under the Equalities Act of 2010, it still happens. A 2016 report by the Trades Union Congress showed that half of women experienced some kind of sexual or gender-based harassment at work, and that increased to 2/3rds for women aged 18-26 [1]. And the 'Managing Conflict in the Workplace' 2020 CIPD report [2] found that ¼ of people think that workplace bullying is swept under the carpet, which could account for why employees may choose to avoid rather than seek help for the harassment.
There's also the possibility that the employee is struggling for other reasons. Over-work, stress, other mental health concerns, or perhaps even other general health concerns – all of these can have an impact on an employee's performance and may lead to absenteeism. For example, a 2005 study on the impact of fibromyalgia found that it accounted for absenteeism in 31.4% of the study's subjects. [3] A more topical but similar condition, 'long-COVID', comes with fatigue, shortness of breath, headaches and muscle aches, which can impact the quality of employee work whilst coming with mixed or limited support from the medical field. [4] [5]
Burnout has similar impacts on work. Trials that look at reducing an employee's hours, for example, giving them four-day weeks, or lowering the number of hours they work per day, has shown to improve employee performance. [6] According to the CIPD, "We seem to accept that stress and exhaustion is the new normal – we shouldn't. Reports show that the UK workforce is working some of the longest hours in Europe, but it's not reaping any rewards in terms of health, quality of work and productivity."
No clearer can that picture be painted than in the game development industry, where "crunch" – the industry jargon word for excessive overtime in order to hit deadlines – is a common, unfortunate occurrence.
Former employees of the development company CD Projekt Red admitted they fled the company due to low pay and high levels of unpaid overtime – and their latest game had to be pulled from the Playstation store and refunds given due to massive technical problems. [7]
Meanwhile, other companies, like Hutch Games, Criterion and Bungie, admit that with better management, their cultures of overtime have been completely eradicated and employees are healthier, happier, and ultimately better employees, and they in turn produce better work. [8]
Admittedly, the games industry is an extreme example – not all industries struggle with a similar culture of putting in 100-hour weeks like many game developers do – but everyone can take notes from the industry as a case-study and use it to understand how much work and employee health is linked, and how that could have an impact on not just absences but overall performance.
In short, taking care of your employees can be the best way to reduce the likelihood of absenteeism. The same CIPD Report mentioned above confirms it; "Occupational health (OH) services are included among organisations' most common and effective methods of managing long-term absence."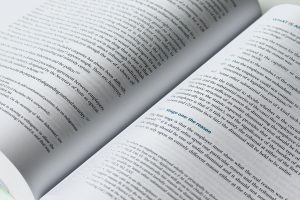 8. When it comes to dismissal, make sure you have a solid case.
In other cases, you might choose to dismiss because the incident goes beyond a couple of explainable unauthorised absences. According to the Working Rights Act, an employer can turn down a request for leave with good reason – for example, allowing multiple people time off could leave a workplace critically understaffed. Should an employee then proceed to take time off when leave was rejected, you may have a case for insubordination as well as being absent without authorisation.
However, as repeatedly mentioned, make sure you have a case for it. Fighting an unfair dismissal trial could be extremely costly.
It bears repeating, solve your problems with absenteeism pro-actively, and when they crop up, dealing with them should be relatively painless. Ensure you have handbooks with detailed disciplinary measures in place, follow them, care about your employee's wellbeing, and 90% of your issues with absenteeism will be dealt with before a single employee decides to throw a sickie.
What do you think?
Feel free to join the conversation with us on LinkedIn, Facebook, Twitter or Instagram and tell us your thoughts. Or join our monthly newsletter, to keep informed of all the updates from the HR and You team.
Here to Help
Do you need help putting together a solid unauthorised absences policy? Maybe you'd like our support when dealing with employees who regularly pull sickies? Not only do we have a full set of disciplinary documents in our toolkit, but we can offer you all the support you need, when you need it, with our contact line open 24/7. We are here to provide full advice, support, and guidance. We can advise in any HR or Employment Law matter: you can contact a member of our team on 0333 006 9489 or [email protected]
References
[1] Trades Union Congress report on Sexual Harassment
[2] CIPD Managing Conflict in the Modern Workplace report
[3] Study on the impact of fibromyalgia on patient's activities
[4] Study on the impact of Long-COVID on non-hospitalised patients
[5] Study on persistent symptoms after COVID-19
[6] Report on Iceland's 4 day work week trials
[7] Reporting on CD Projekt Red's overwork problem
[8] Report on healthier game development studio working cultures
Disclaimer
This article contains a general overview of information only. It does not constitute, and should not be relied upon, as legal advice. You should consult a suitably qualified lawyer on any specific legal problem or matter.
HR and You Ltd, owns the copyright in this document. You must not use this document in any way that infringes the intellectual property rights in it.  You may download and print this document which you may then use, for your own internal non-profit making purposes. However, under no circumstances are you permitted to use, copy, or reproduce this document with a view to profit or gain.
In addition, you must not sell or distribute this document to third parties who are not members of your organisation, whether for monetary payment or otherwise.
This document is intended to serve as general guidance only and does not constitute legal advice. The application and impact of laws can vary widely based on the specific facts involved. This document should not be used as a substitute for consultation with professional legal or other competent advisers. Before making any decision or taking any action, you should consult a HR and You Ltd Consultant or a member of our legal team.
In no circumstances will HR and You Ltd, or any company within HR and You Ltd be liable for any decision made or action taken in reliance on the information contained within this document or for any consequential, special or similar damages, even if advised of the possibility of such damages.